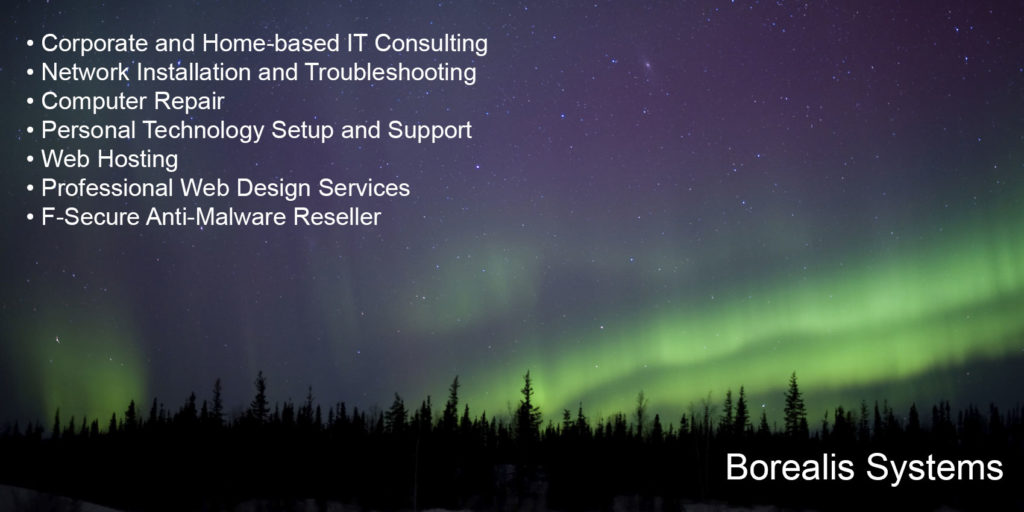 Computer Consulting and Web Services
Borealis Systems is a New York City-based Computer Consulting and Web Services firm that specializes in working with small- to medium-sized companies and individual users. Whether your business resides in a Manhattan office building, a Brooklyn storefront or a Queens spare bedroom, we can help. Recently, we have assisted in company technology moves, server installations, network reconfiguration, desktop and laptop troubleshooting. Our highly experienced technicians can assist you to:
Keep your computers running smoothly (we are PC and Mac experts).
Ensure that your operating system and software applications are up-to-date.
Protect your office against viruses and spyware.
Install new equipment and seamlessly transfer data.
Refurbish your old equipment to help you get the most out of your hardware.
Decide what equipment to purchase when it's time to upgrade.
Recover lost data in the event of hard drive failure.
Ensure that your data is regularly and securely backed up.
Our Web Services range from designing custom websites (HTML/CSS/JavaScript/PHP, WordPress and Joomla), to web hosting (we host over 100 websites on our servers), and website maintenance. We are also experts at maintaining your website even if we didn't design it ourselves. Looking for the perfect domain name? You can search for an available domain on our site and we can register the domain for you.
Contact Us:
646-389-5452
info@borealissystems.net