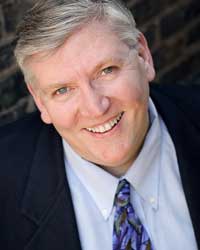 Borealis Systems was founded in 2003 by Joseph Bowen, a Computer Consultant and Web Designer. Joe has always had a passion for technology and customer support, and has worked in industries such as publishing, legal, financial services, advertising, real estate, and health care. Starting the company allowed him to continue to work with new technology while providing the best customer support possible for his clients.
Borealis Systems is a full-service New York City-based computer consulting firm. We also have a consultant located  in Chicago, IL. We provide computer consulting, web hosting, web design, and website maintenance. Our highly-trained staff has more than 20 years proven IT Industry experience. We work with a variety of clients — from home-based clients to small- and medium-sized businesses. What sets us apart from other consulting firms is our personal approach to our work, and our desire to know who our clients are and what they need.
Our computer consulting services are designed to be comprehensive. Our goal is to be a one-stop shop for all your needs: computer installations and troubleshooting, software installation, network installation, network management, and graphic design. We manage environments that range from small home networks to small corporate data centers. We also specialize in data recovery. Let us be your IT Department. We work with our clients on a recurring monthly basis, or simply by the hour.
As part of our all-encompassing approach, we are resellers for F-Secure products—the best Anti-Virus and Anti-Spyware products on the market, as well as Cloud-based Backup services.
Contact Us:
646-389-5452
info@borealissystems.net